How Bethel Church Continues to Hinder Black Salvation
http://coreyevanleak.com/wp-content/uploads/2020/07/c984fcae-c1a2-49a8-bca8-1815734b7c19.png
1096
478
Corey Leak
http://2.gravatar.com/avatar/89fc51014cf8bb7b879d1b184bc0e2b5?s=96&d=mm&r=g
*Editors note: After the publishing of this piece, it has come to light that the event in the youtube clip below was not at Bethel Church, but at a conference where Bill Johnson (Bethel's lead pastor) was speaking.
Evangelicalism is the tip of white supremacy's sword. It has other functions, such as proselytizing the world and telling the story of Jesus. However, its most profound impact in America has been thwarting Black people's attempt to break free from racial tyranny.
In recent years no white evangelical church has been more problematic to Black people than Bethel Church, an Evangelical Mega-Church best known for their contemporary Christian music and unmitigated support for Donald Trump.
Bethel has been guilty of more than a few transgressions to the black community dating back to 2018 when Brian Johnson, one of their senior leaders, posted a noose in an Instagram post insinuating that planned parenthood was more dangerous to Black lives than the KKK.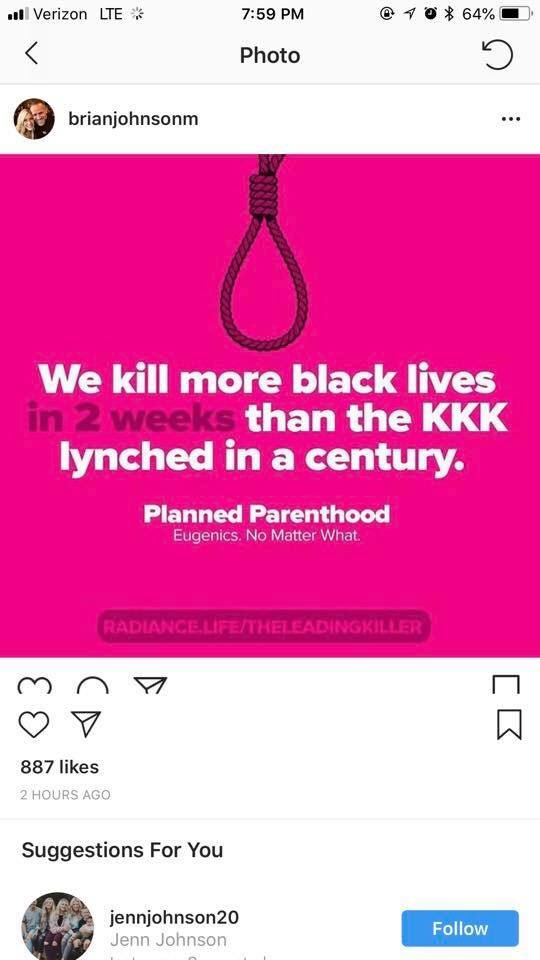 After Brian received backlash for the post, Bill Johnson – the lead pastor of Bethel and Ben's dad, doubled down by reposting the image and caption followed by claiming the post was ok because a black man created it. To be fair, Bethel did ultimately issue an apology for the post.
A Bethel worship leader, Sean Feucht led a band of white evangelical worship leaders to evangelize the mourners and demonstrators at a George Floyd rally in Minnesota shortly after Floyd's lynching.
Sean followed that up by leading a mass gathering on the shores of Huntington Beach, where he professed that the event symbolized a resurgence of the "Jesus People Movement."
And, a week ago, a black "prophetess," on Bethel's stage declared that God told her she could eradicate racism by enacting a ceremony borrowed from Gandalf the grey.
While posting images of nooses and referencing the KKK is obviously harmful to black people and shows at minimum a lack of cultural humility, the other incidents I mention may need a little unpacking for some.
Let's begin with the white Saviour trip to the site of George Floyd's lynching. In the wake of George Floyd's brutal lynching, advocates for black lives took to the streets to cry out for justice. They were grieving. They were lamenting injustice.
At the height of their grieving and crying out, Sean showed up with his guitar and band of merry worshippers to evangelize the crowd with bright smiling faces and contemporary worship music.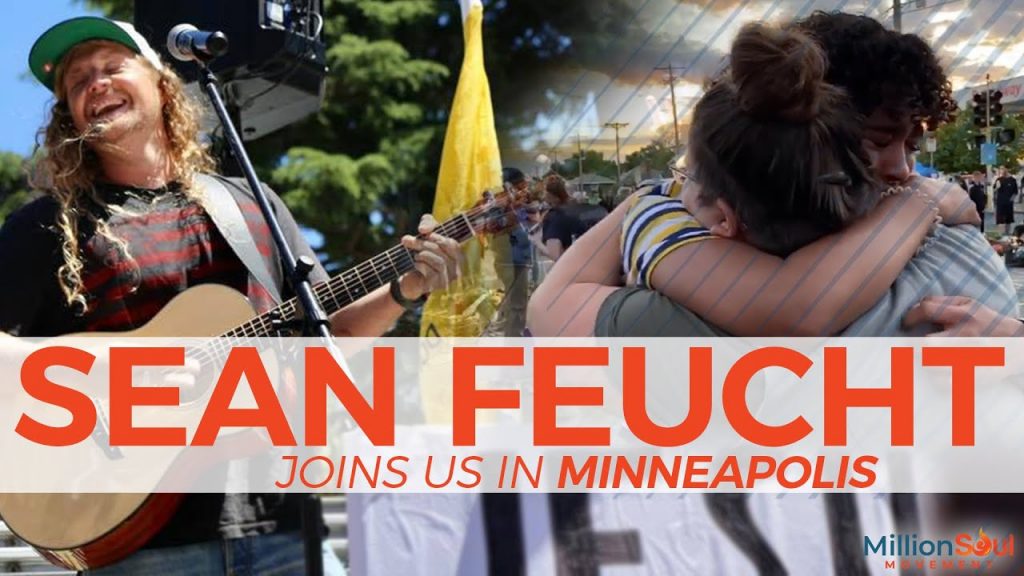 Not only did Sean not join what was already happening in Minnesota, but he tried to interrupt black lament and grief. White Saviours don't allow space for Black people and our allies to mourn injustice. There is always an attempt to refocus our attention on something else.
In showing up in Minnesota the way he did, Sean Fuecht showed his commitment to the white evangelical brand of squelching Black agency and Black resistance of racial injustice.
Now to Sean's subtle erasure of Black history on the beautiful Huntington Beach shoreline. Sean references the "revival" he witnessed on the beach as a second coming of the Jesus People Movement of the 1960s.
Why wouldn't a "revival" taking place in California be reminiscent of an older revival that took place 45 years earlier than the Jesus People? That revival was Azuza street, and it was lead by a black preacher by the name of William Seymour.
The "spirit-filled," pentecostal way Bethel and other charismatic churches practice worship has its roots in the Azuza Street Revival movement. And while failing to mention Reverend Seymour may seem like an innocent omission, it's consistent with Sean and Bethel's disregard for Black culture.
Lastly, the Gandalf incident… (Below for anyone who hasn't seen it)
In the past, I've written about how many white evangelical leaders rely on trite, symbolic gesturing as their only answer to racism. Unfortunately, Black people who have received the baptism into a faith tradition rooted in white supremacy participate in these shenanigans all too often.
Symbolic gestures hold substantive change to racial hierarchies at bay. They keep people of faith who long for a racist free society from asking their leaders the tough questions about power and agency.
By standing on stage and declaring that racism was over because they chanted Gandolf's words from Lord of the Rings, Bethel once again proved what we should've already known. They are an evangelical three-ring circus incapable of helping society move toward salvation.
Bethel's leaders seem to believe that we find salvation in irrational belief, cultish practices, and mystical rhetoric. None of those help to protect future black people from suffering violence at the hands of white supremacy. Any salvation that doesn't defend Black futures is no salvation at all.
Bethel's black prophetess believed she was doing the work of God, and Bethel was all too happy to have a black shield to hide behind again. This moment during a church service is not just cannon fodder for memes, gifs, and remix videos. The moment is also indicative of a culture that ignores, opposes, and trivializes Black America.